WEC
expand_less
expand_more
OVERVIEW
The FIA World Endurance Championship is an auto racing world championship organised by the Automobile Club de l'Ouest (ACO) and sanctioned by the Fédération Internationale de l'Automobile (FIA).
The series features multiple classes of cars competing in endurance races, with sports prototypes such as the Ligier JS P217 competing in the Le Mans Prototype categories.
The FIA World Endurance Championship begins at Silverstone in August 2019 and will visit Fuji (Japan), Shanghai (China), Sakhir (Bahrain), Sao Paulo (Brazil), Sebring (USA) and Spa Francorchamps (Belgium), with the 2020 Le Mans 24 Hours acting as the final round of the season in June.
expand_less
expand_more
CALENDAR
4 Hours of Silverstone - Silverstone International Circuit
1 September
6 Hours of Fuji - Fuji Speedway, Japan
6 October
4 Hours of Shanghai - Shanghai International Circuit, China
10 November
8 Hours of Bahrain, Bahrain International Circuit
14 December
6 Hours of São Paulo - Autódromo José Carlos Pace, São Paulo, Brazil
1 February
1000 Miles of Sebring - Sebring International Raceway
7 March
6 Hours of Spa-Francorchamps - Circuit de Spa-Francorchamps, Belgium
2 May
24 Hours of Le Mans - Circuit de la Sarthe, Le Mans, France
13-14 June
expand_less
expand_more
RESULTS
Results will be added and available to download after each race.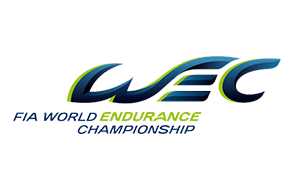 LIGIER JS P217
The Ligier JS P217 is one of the four LM P2 chassis homologated by the ACO, the FIA and IMSA complying with the regulations that came into force in 2017. In compliance with the latter, the Ligier JS P217 is powered by the 4.2-litre V8 Gibson engine that puts out 600 bhp and is equipped with the electronic systems supplied by Cosworth Electronics. Since 2017, it is eligible for the FIA WEC, the IMSA WeatherTech Championship, the ELMS and the Le Mans 24 Hours.

MORE ABOUT THE CAR