WEC
expand_less
expand_more
OVERVIEW
The FIA World Endurance Championship is an auto racing world championship organised by the Automobile Club de l'Ouest (ACO) and sanctioned by the Fédération Internationale de l'Automobile (FIA).
The series features multiple classes of cars competing in endurance races, with sports prototypes such as the Ligier JS P217 competing in the Le Mans Prototype categories.
The FIA World Endurance Championship begins at Silverstone in August 2019 and will visit Fuji (Japan), Shanghai (China), Sakhir (Bahrain), Sao Paulo (Brazil), Sebring (USA) and Spa Francorchamps (Belgium), with the 2020 Le Mans 24 Hours acting as the final round of the season in June.
expand_less
expand_more
CALENDAR
4 Hours of Silverstone - Silverstone International Circuit
1 September
6 Hours of Fuji - Fuji Speedway, Japan
6 October
4 Hours of Shanghai - Shanghai International Circuit, China
10 November
8 Hours of Bahrain, Bahrain International Circuit
14 December
6 Hours of São Paulo - Autódromo José Carlos Pace, São Paulo, Brazil
1 February
1000 Miles of Sebring - Sebring International Raceway
7 March
6 Hours of Spa-Francorchamps - Circuit de Spa-Francorchamps, Belgium
2 May
24 Hours of Le Mans - Circuit de la Sarthe, Le Mans, France
13-14 June
expand_less
expand_more
RESULTS
Results will be added and available to download after each race.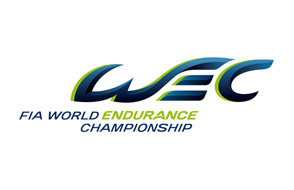 LIGIER JS P2
The Ligier JS P2 was launched in June 2014 and was homologated for three years and is the first LMP2 car to come from the Ligier factory at Le Mans, France. The car can be powered by one of three engines, the Honda HPD V6 double turbo, the Judd HK V8 or the Nissan VK45 V8 and started its life by taking pole position and a podium in the LMP2 category for its Le Mans 24 Hours debut in June 2014. The car has also won the 2015 FIA World Endurance Championship LMP2 title along with the Daytona 24 Hours, the Sebring 12 Hours and Petit Le Mans in 2016.

MORE ABOUT THE CAR