Michelin Le Mans Cup
expand_less
expand_more
OVERVIEW
The Michelin Le Mans Cup visits six race circuits in Europe and includes the special 'Road to Le Mans' race, held the morning of the Le Mans 24 Hours.
The series made its debut as part of the ELMS package in 2016, with only GT3 cars eligible to race. Due to the demand in the LMP3 class, the ACO decided to open the Michelin Le Mans Cup up to LMP3 teams wishing to eventually make the step up into racing in the European Le Mans Series.
The series is aimed at gentlemen drivers, with the regulations and amount of track time suited to their needs.
Each race is two hours long, with two free practice sessions and a 15-minute qualifying session.
expand_less
expand_more
RESULTS
Results will be added and available to download after each race.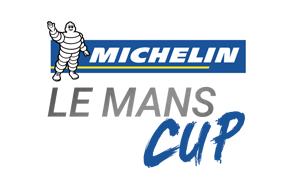 LIGIER JS P3
The Ligier JS P3 from French manufacturer, Onroak Automotive takes full advantage of its relationship to the Ligier JS P2, in particular in terms of its design and aerodynamics.

MORE ABOUT THE CAR