GT4 European Series
expand_less
expand_more
OVERVIEW
Launched in 2006 and property of SRO Motorsports Group, the GT4 format initially grew in stature within the Dutch championship as well as in the Germany-based VLN series under the SP10 appellation.
Offering value for money to Pro and AM drivers is one of the GT4 European Series' key values. Its proven concept earned its place in the international motorsport scene.
Drawing upon 20 years of experience, including more than a decade with GT4 cars, SRO conducts the Balance of Performance (BoP) of the GT4 European Series in order to ensure fair championship battles for all manufacturers involved. Increased manufacturer interest in recent years has resulted in a wide range of cars that are eligible to race in the GT4 European Series.
All GT4 European Series rounds take place on GT World Challenge Europe Powered by AWS Series weekends this season, ensuring strong media coverage.
expand_less
expand_more
CALENDAR
16-18 April
28-30 May
18-20 June
29 July-1 August
3-5 September
24-26 September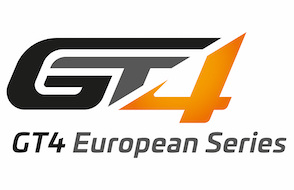 570S GT4
The 570S GT4 is a full competition specification GT4 car that's ready to race straight from the factory.
At the core, an immensely strong, feather light carbon fibre chassis – the MonoCell II. Power comes from a specially developed 3.8 litre twin-turbocharged McLaren V8, linked to the race-ready 7-speed transmission.

MORE ABOUT THE CAR