Le Mans 24 Hours
expand_less
expand_more
OVERVIEW
The 24 Hours of Le Mans is organised by the Automobile Club de l'Ouest (ACO) and runs on the Circuit de la Sarthe, which contains a mix of closed public roads and specialist racing circuit.
Entry for the most famous endurance race in the world is by invitation only.
The Le Mans 24 Hours is the world's oldest active sports car race and has been held annually since 1923 in Le Mans, France.
It is one of the most prestigious automobile races in the world and is one of the three events in the 'Triple Crown of Motorsport' - the other two being the Indianapolis 500 and the Monaco Grand Prix.
expand_less
expand_more
CALENDAR
3 June
16-17 June
expand_less
expand_more
RESULTS
expand_less
expand_more
Past Seasons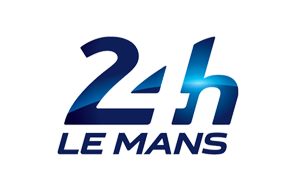 LIGIER JS P2
The Ligier JS P2 was launched in June 2014 and was homologated for three years and is the first LMP2 car to come from the Ligier factory at Le Mans, France. The car can be powered by one of three engines, the Honda HPD V6 double turbo, the Judd HK V8 or the Nissan VK45 V8 and started its life by taking pole position and a podium in the LMP2 category for its Le Mans 24 Hours debut in June 2014. The car has also won the 2015 FIA World Endurance Championship LMP2 title along with the Daytona 24 Hours, the Sebring 12 Hours and Petit Le Mans in 2016.

MORE ABOUT THE CAR