IMSA Prototype Challenge
expand_less
expand_more
OVERVIEW
The European Le Mans Series serves as the leading championship in Europe and offers its competitors the chance to race on some of the best tracks, including Paul Ricard, Monza, Barcelona, Silverstone, Spa Francorchamps and Portimao. The series is split into three classes – LMP2, LMP3 and GTE. The winners of each class get an automatic invite into the following year's Le Mans 24 Hours.
expand_less
expand_more
CALENDAR
3-5 January
Canadian Tire Motorsport Park
3-5 July
31 July-2 August
26-27 September
16-17 October
13-14 November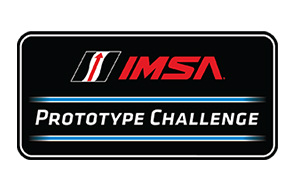 LIGIER JS P3
The Ligier JS P3 from French manufacturer, Onroak Automotive takes full advantage of its relationship to the Ligier JS P2, in particular in terms of its design and aerodynamics.

MORE ABOUT THE CAR