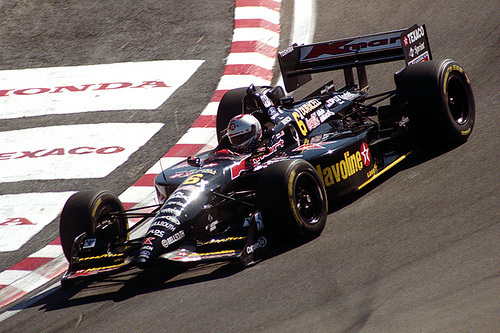 1999 Newman/Haas Swift 010c
This Swift 010 was entered into the 1999 CART series and driven to fourth place by Michael Andretti.
$200,000
ENQUIRE ABOUT THIS CAR
expand_less
expand_more
OVERVIEW
Following a switch in engine supplier to Ford-Cosworth, the Newman/Haas run Swift chassis was a serious title contender for the 1999 CART FedEx Championship. This was one of two Swifts entered by the team and was driven by Michael Andretti. After scoring five podiums, including one outright win and one pole position, Michael finished the season in fourth place overall.
Following the 1999 season it raced with Mike Biengardi in the 2004 Boss Super Cup series, finishing on the podium twice before being put into storeage.
This famous Indy car is now available having only competed in two seasons of motorsport since.
This car is now avaiable for sale. For infomation please contact callum@unitedautosports.com or call 0845 459 9959
United Autosports are a globally renowned International racing company with top flight facilities and staff. Having twice won the European Le Mans Series with Ligier sports cars, United Autosports are the official UK agents for sale and servicing of all Liger cars and equipment.
Based in Leeds, United Autosports are dedicated to sustaining and improving the world of motorsport and vintage cars. During their down time the team make use of their first class technicians and equipment to prepare and restore road and race cars of all ages to fastidious levels of refinement. Having already completed ground up restorations and run some of the world's most famous cars at the highest reaches of international motorsport, United Autosports are one of the world's premier classic automotive companies.
If you have something special you would like restored, refreshed, prepared or managed, why not contact our dedicated team of professionals today? By offering an unlimited range of products and services we can cater for any and all of our clients requirements. This ensures we are providing the best possible location for you and your treasured toy.
You're in good hands!
expand_less
expand_more
SPECIFICATION
expand_less
expand_more
GALLERY