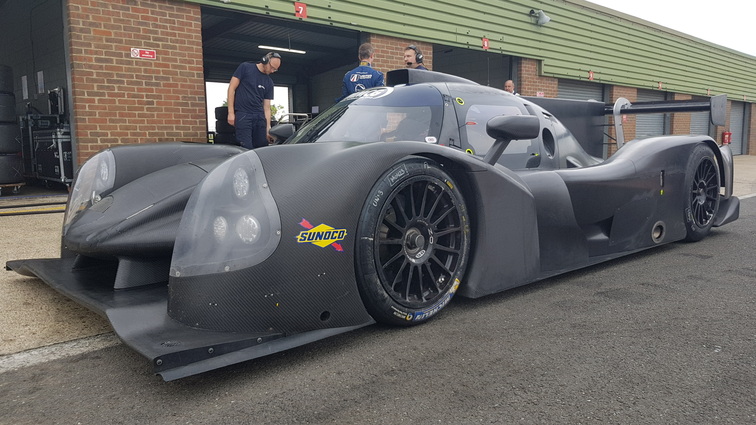 LIGIER JS P3
The Ligier JS P3 is undoubtedly the most successful LMP3 car ever created. Not only does it look beautiful but Its sophisticated aerodynamics and superior handling abilities see the JS P3 making up over half of all the LMP3 grids across the world.
expand_less
expand_more
OVERVIEW
Prior to coming back to Ligier Uk this car was run by an independent team in the European Le Mans Series. It only ran in a few events before the team made the switch to the LMP2 devision.
At that point the car was stripped and supplied to a UK based team with a new chassis to run in the British LMP3 Cup. It is now available following a full winter rebuild and shakedown.
All of the necessary incremental upgrades have been issued since new. Setup advice and mileage details available upon request.
For further details, questions or additional photographs please contact callum@unitedautosports.com or call on 0845 459 9959
United Autosports are a globally renowned International racing company with top flight facilities and staff. Having twice won the European Le Mans Series with Ligier sports cars, United Autosports are the official UK agents for sale and servicing of all Liger cars and equipment.
Based in Leeds, United Autosports are dedicated to sustaining and improving the world of motorsport and vintage cars. During their down time the team make use of their first class technicians and equipment to prepare and restore road and race cars of all ages to fastidious levels of refinement. Having already completed ground up restorations and run some of the world's most famous cars at the highest reaches of international motorsport, United Autosports are one of the world's premier classic automotive companies.
If you have something special you would like restored, refreshed, prepared or managed, why not contact our dedicated team of professionals today? By offering an unlimited range of products and services we can cater for any and all of our clients requirements. This ensures we are providing the best possible location for you and your treasured toy.
You're in good hands!
expand_less
expand_more
SPECIFICATION
Manufacturer
Ligier
Model
JS P3
Class
LMP3
Period
2015 - Current
Chassis Number
42
Engine
Nissan Nismo VK50 5.0 litre V8 engine
420bhp
Brakes
AP Racing Master cylinder
Brembo six-piston calipers
355mm Brembo brake discs front and rear
Transmission
Xtrac six-speed sequential gearbox
Cooled by an oil exchanger
Aluminium semi-automatic pneumatic paddle shift system
Suspension
Front and rear double wishbone, pushrod and spring damper combination with adjustable anti-roll bar
Three-way adjustable latest generation dampers
Electronics
Magnetti Marelli ECU and data
Cosworth steering wheel interface
Chassis
Carbon monocoque chassis
Regulation steel roll cage meeting FIA safety standards
Carbon fibre crash structure
High speed air jack system
Weight
900kg (930kg regulatory minimum weight)
Fuel System
ATL 100 litres
Cockpit
Quick release multifunctional steering wheel with integral driver display
Six-point FIA approved safety harness
Adjustable steering column
FIA approved fire extinguisher
ACO mandated driver head protection
Wheels
Magnesium 18" rims
Dimensions
Length: 4605mm
Width: 1900mm
Wheelbase: 2860mm
Options
Staubli fuel connection
Staubli air jack connector
Heated screen
Damper pots
Beacon
expand_less
expand_more
GALLERY